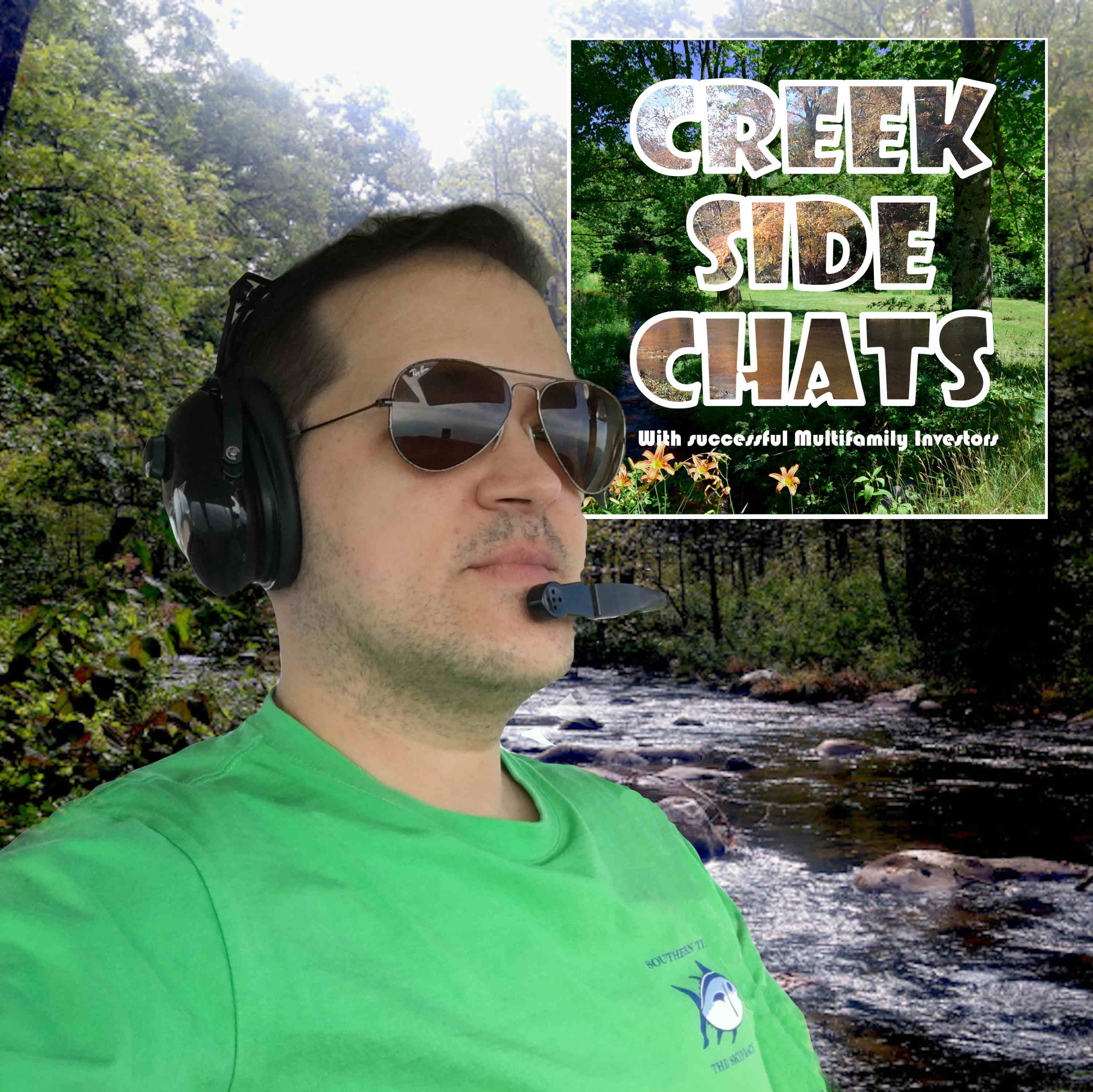 Don't miss an episodes, subscribe for free on your favorite podcast app.
I love hearing from you.  Send questions and comments to allen@steedtalker.com
AARON HOWELL
From the Coal Mine Fields of West Virginia to Successful Multifamily Investor
Owner and Founder of Black Lick Holdings, LLC Ambulatory Pharmacist at University of Virginia Health Systems Realtor, 1st Dominion Realty, Charlottesville, VA - working with Buyers, Sellers, and Investors Syndicated 1st deal in January 2019 and became a part time pharmacist in June 2018 29 Units total (12 in Pittsburgh, 13 in Cleveland and 4 in Charlottesville, VA) Married to Megan, Nurse with 1 dog, Lincoln and 2 cats, Newman and Emme Hometown - Princeton, WV , son of a coal miner and bookkeeper , Graduated with Cum Laude in 2000 from West Virginia University in Pharmacy. Hobbies include Hiking and Reading, I've been to 41 states and climbed 27 state highpoints Funny Note - I bought a Single Family Home in Henderson, NV (Vegas suburb) in 2012 and never physically saw the property. I had a home inspection, Realtor and property manager ready and they
-=-=-=-=-=-=-=-=-=-=-=-=-=-=Steed Talker  =-=-=-=-=-=-=-=-=-=-=-=-=-=-
Send me your questions and comments:  Allen@SteedTalker.com
Passionate about the work you love but have little time to develop a passive investment portfolio to secure your future? 
Want to live more abundantly in ALL areas of life? 
Schedule a FREE 30 minute strategy session.
-=-=-=-=-=-=-=-=-=-=-=-=-=-=Steed Talker  =-=-=-=-=-=-=-=-=-=-=-=-=-=-
Request to appear on our podcast.  
Learn how you can passively put your hard-earned money to work for you through multifamily syndication:  Steed Talker Capital
-=-=-=-=-=-=-=-=-=-=-=-=-=-=Steed Talker  =-=-=-=-=-=-=-=-=-=-=-=-=-=-
Don't miss any episodes, subscribe for free on your favorite podcast app.
I love hearing from you.  Send questions and comments to allen@steedtalker.com