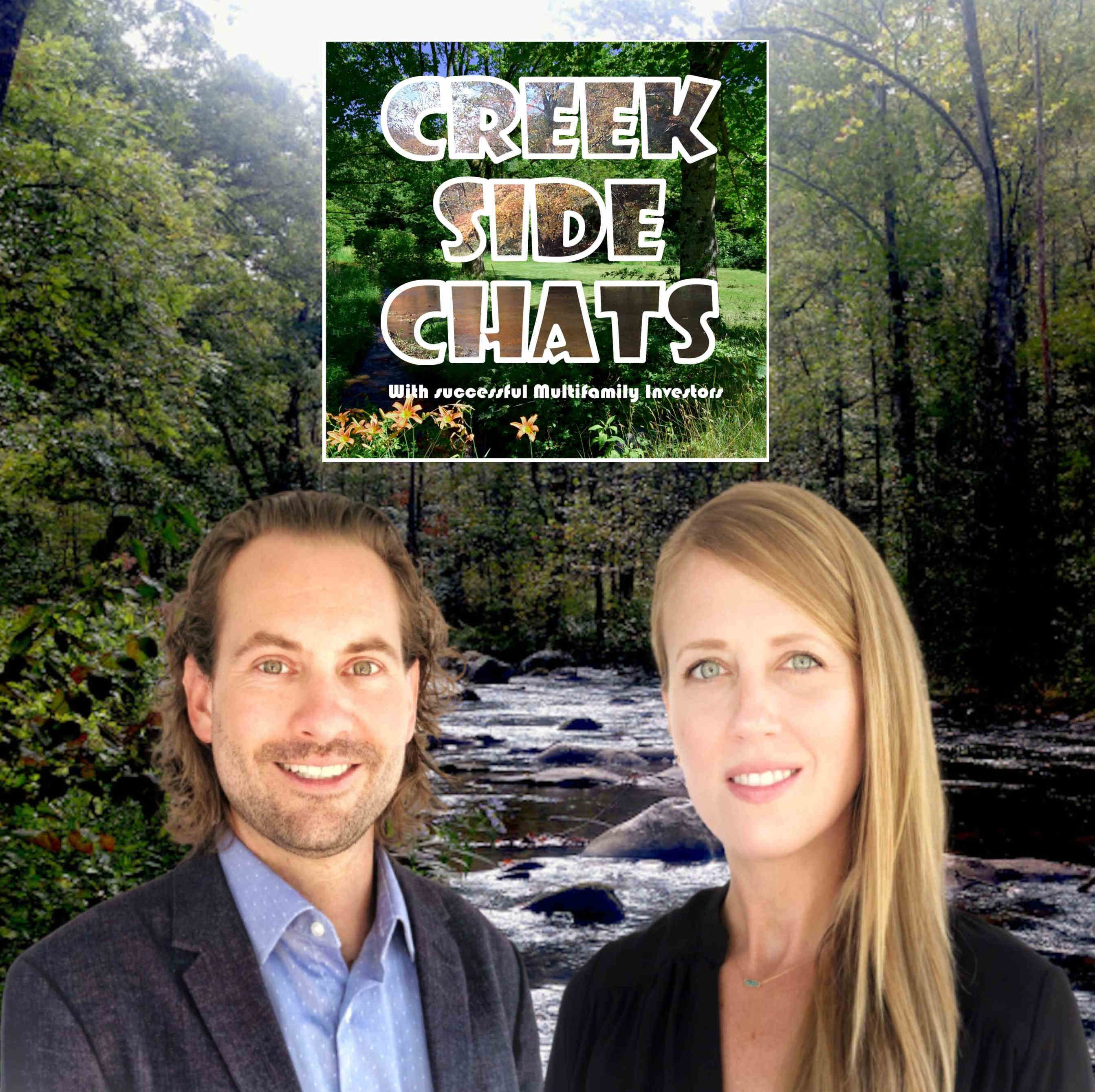 Kristina & Charlie Stevenson
On a mission to help people achieve freedom, breaking free from the constraints of money, time, and unfulfilling jobs
Today Dr. Allen chats With Kristina & Charlie Stevenson, Co-Founders Akras Capital. Kristina is a former "Wall Street" Portfolio Manager, managing a $2BN portfolio, and is a Chartered Financial Analyst. Charlie is a travel industry veteran, having founded two adventure travel businesses and worked for another at the Director-level. They became full-time real estate investors and apartment complex syndicators with $61M in assets currently under management.
Having worked for a decade in corporate America as Investment Portfolio Managers and Product Directors, Kristina and Charlie no longer felt inspired by their day-to-day lives, earning salaries and living according to their career tracks. They yearned to travel, spend time with family and have a life of freedom. On their honeymoon, they pledged to leave their jobs to travel the world for a year This freedom was fueled by the passive income they generated renting their home in Boston, and they realized while riding a train across Siberia that if they turned this side hustle into a real business, they could be free to travel, spend time with family and live life to the fullest. After founding Akras Capital, they've directed it to produce this same freedom for others.
In today's chat, listen to Kristina & Charlie's inspiring journey from a newly married couple to the founders of the Akras Capital.
3 Key Points from the episode:
Syndication is a good technique for newbie real estate investors.
You can follow your interests and passion by investing in real estate.
One should always help others with knowledge and experience.
Connect with Kristina and Charlie:
cStevenson@akrascapital.com
kknight@akrascapital.com
=-=-=-=-=-=-=-=-=Steed Talker  =-=-=-=-=-=-=-=-=
So that you're sure to not miss any episodes, subscribe for free on your favorite podcast app.
I love hearing from you.  Send question and comments to allen@steedtalker.com
=-=-=-=-=-=-=-=-=Steed Talker  =-=-=-=-=-=-=-=-=
Passionate about the work you love but have little time to develop a passive investment portfolio to secure your future? 
Want to live more abundantly in ALL areas of life? 
Schedule a FREE 30-minute strategy session.
=-=-=-=-=Steed Talker  =-=-=-=-=
Learn how you can passively put your hard-earned money to work for you through multifamily syndication:  Steed Talker Capital