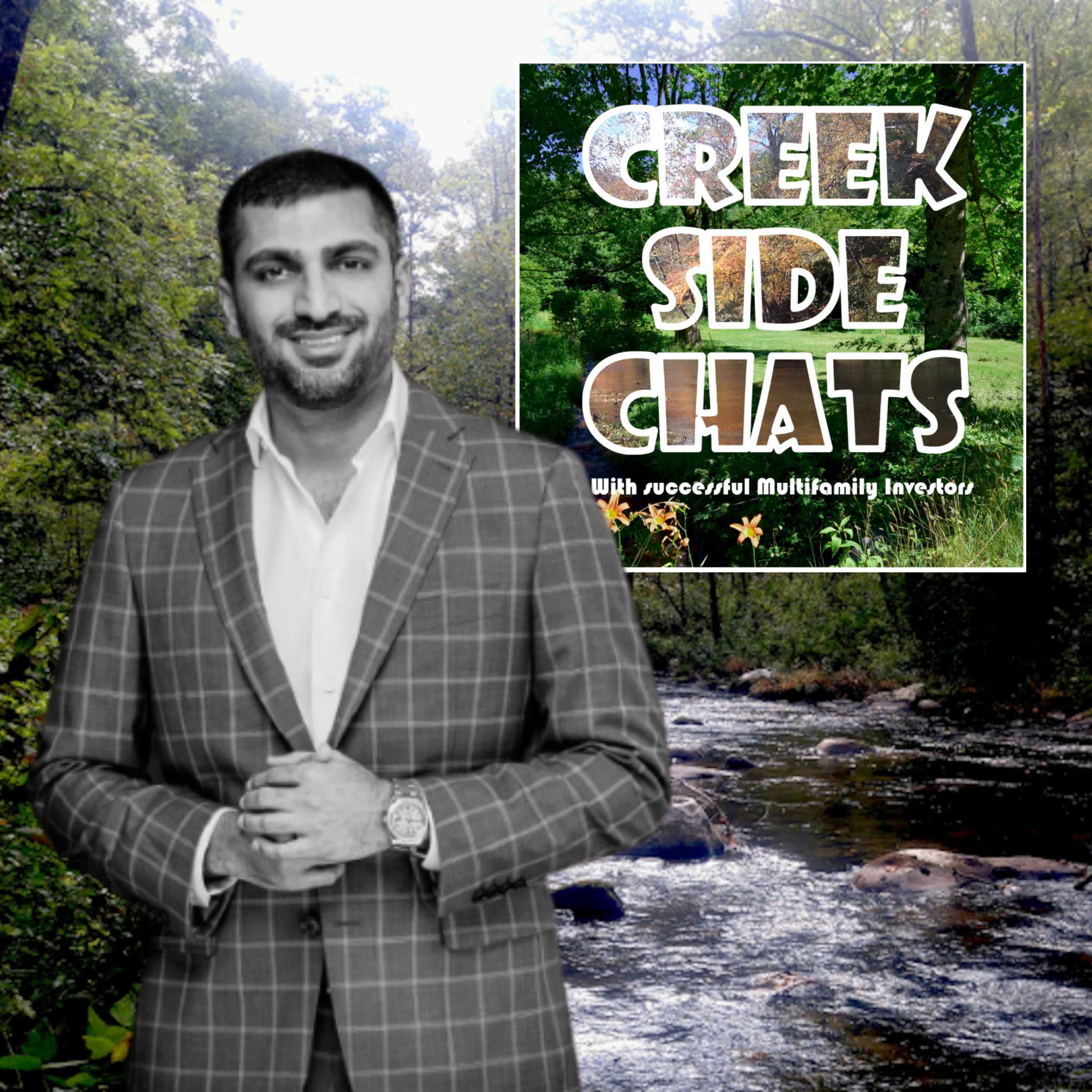 Don't miss an episode, subscribe for free on your favorite podcast app.
I love hearing from you.  Send questions and comments to allen@steedtalker.com
Hamza Ali
From 2008 recession to a successful real estate investor and developer
Today Dr. Allen chats With Hamza Ali, a successful real estate investor and owner of Gray Spear Capital. He grew up in Dubai and immigrated to the United States in 2014. He Started Gray Spear Capital in Houston and surrounding areas. He is passionate about cultivating happy and healthy communities and works diligently with his team to improve the lives of his tenants by completing improvement projects and optimizing his community management strategy.
Hamza Came to the USA to explore real estate opportunities, as he always wanted to be in this field since he was a real estate salesperson in Dubai. He bought 2 acres of land in Houston and started his real estate venture. Initially, he also partnered with investors, and later on, he has established his own fortune.
In today's chat, listen to Hamza's journey from Dubai to a successful real estate investor and syndicator in Houston. He always believes that knowledge is wealth and constant effort and hard work always leads you to success.
3 Key Points from the episode:
Take your time in the due – diligence process.
You should build a genuine relationship with your stakeholders.
You should grab knowledge and experience from others.
Connect with Hamza:
=-=-=-=-=-=-=-=-=Steed Talker  =-=-=-=-=-=-=-=-=
Send me your questions and comments:  Allen@SteedTalker.com
Passionate about the work you love but have little time to develop a passive investment portfolio to secure your future? 
Want to live more abundantly in ALL areas of life? 
Schedule a FREE 30-minute strategy session.
=-=-=-=-=-=-=-=-=Steed Talker  =-=-=-=-=-=-=-=-=
Request to appear on our podcast.  
Learn how you can passively put your hard-earned money to work for you through multifamily syndication:  Steed Talker Capital
=-=-=-=-=-=-=-=-=Steed Talker  =-=-=-=-=-=-=-=-=
Don't miss any episodes, subscribe for free on your favorite podcast app.
I love hearing from you.  Send questions and comments to allen@steedtalker.com