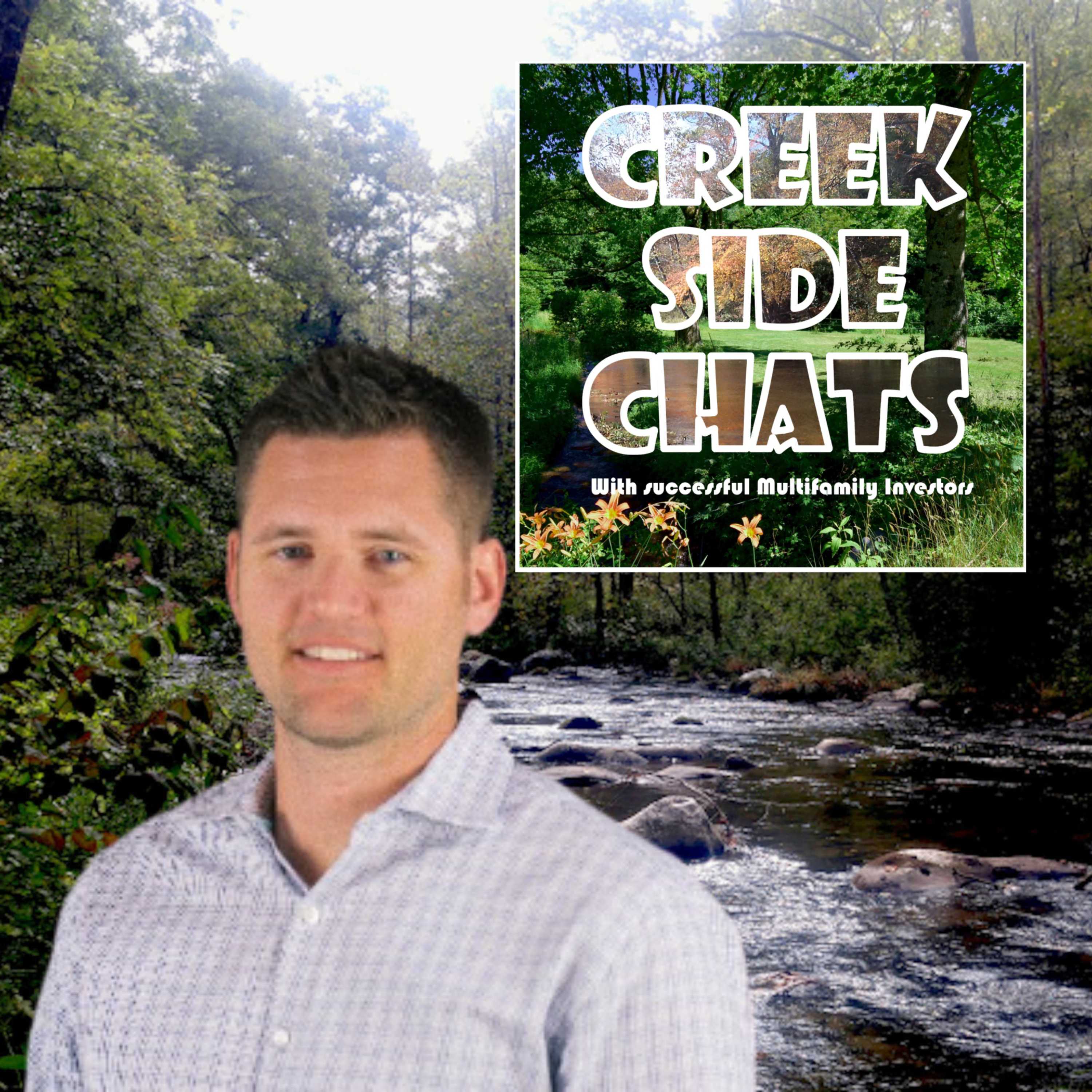 Don't miss an episodes, subscribe for free on your favorite podcast app.
I love hearing from you.  Send questions and comments to allen@steedtalker.com
Eric Upchurch
Army Special Operations veteran turn Real Estate Investor
Today Dr. Allen chats With Eric Upchurch, Co-Founder and Senior Managing Partner of Active Duty Passive Income (ADPI). Eric Upchurch is an Army Special Operations veteran who grew up in Central Iowa before attending college in California. He has a passion for educating the military community on how to create long-term wealth through real estate investing, while personally investing across the country for the last fourteen years.
Eric's real estate investing journey started out like that of many people in the military. He and his wife bought a new construction house in Savannah, GA while he was stationed there from 2005-2011. When he ETS'ed and moved back to California They could not sell the house in Savannah, so they decided to rent it out and get a property manager. What he did not realize then, is that was the beginning of his real estate investing career. With ZERO money out of pocket (VA loan) every dollar he still makes on that property today is technically an infinite return on investment. Additionally, and perhaps more importantly, that house is what got him to start thinking about real estate investing.
In today's chat, listen to Eric's journey from an Army Special Operations veteran to a successful real estate investor. He is on a mission to "educate, empower and to help people grow".
3 Key Points from the episode:
Anything is possible if you THINK it is.
Learn to network and add value.
Take actions, if you don't take actions you'll not succeed.
Connect with Eric:
Eric@activedutypassiveincome.com   
https://www.activedutypassiveincome.com/
-=-=-=-=-=-=-=-=-=-=-=-=-=-=Steed Talker  =-=-=-=-=-=-=-=-=-=-=-=-=-=-
Send me your questions and comments:  Allen@SteedTalker.com
Passionate about the work you love but have little time to develop a passive investment portfolio to secure your future? 
Want to live more abundantly in ALL areas of life? 
Schedule a FREE 30 minute strategy session.
-=-=-=-=-=-=-=-=-=-=-=-=-=-=Steed Talker  =-=-=-=-=-=-=-=-=-=-=-=-=-=-
Request to appear on our podcast.  
Learn how you can passively put your hard-earned money to work for you through multifamily syndication:  Steed Talker Capital
-=-=-=-=-=-=-=-=-=-=-=-=-=-=Steed Talker  =-=-=-=-=-=-=-=-=-=-=-=-=-=-
Don't miss any episodes, subscribe for free on your favorite podcast app.
I love hearing from you.  Send questions and comments to allen@steedtalker.com