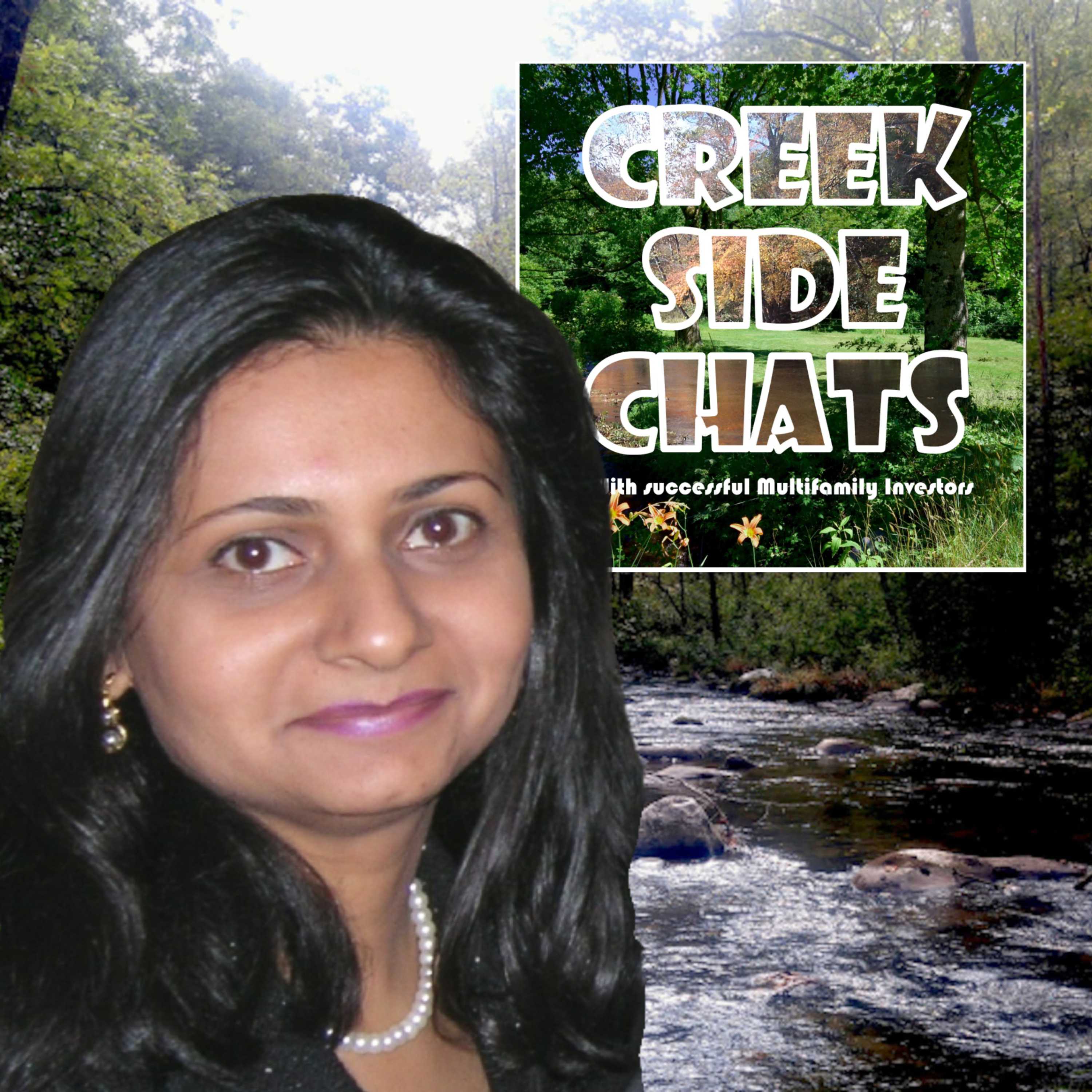 Don't miss an episode, subscribe for free on your favorite podcast app.
I love hearing from you.  Send questions and comments to allen@steedtalker.com
Sandhya Seshadri
From the Stock Market to Tax Advantage Real Estate Investing 
Today Dr. Allen chats With Sandhya Seshadri, An Accredited Multifamily Investor, and Asset Manager. She has been involved in 3000+ real estate investments as LP and GP. Sandhya worked at Texas Instruments for over fourteen years in various technical, marketing and management roles with revenues in excess of $80M and budgets of $28M. During her time at SMU acquiring her MBA ('99), Sandhya began investing in the stock market and built a portfolio that allowed her to "retire" early from her corporate career.
When she was successful stock market she realized that every year she has to pay more and more in taxes. She wanted to change that and reduce her taxes. As she didn't want to be bothered about screening tenants so, she decided to opt for multifamily investments instead of single-family as their margins are very tight. Because in Multifamily real estate if you buy large enough property you'll have a benefit of scale and you could afford a property management company.
In today's chat, listen to Sandhya's journey from Wall Street to Passive Investing.
She inspired that if you invest intelligently you can achieve your goal in real estate.
3 Key Points from the episode:
Initially start passively in real estate.
Building networks and relationships is crucial.
Learn from others and find a way where you could add value to something.
Connect with Sandhya:
sssdallas@gmail.com
(972) 978-6919
-=-=-=-=-=-=-=-=-=-=-=-=-=-=Steed Talker  =-=-=-=-=-=-=-=-=-=-=-=-=-=-
Send me your questions and comments:  Allen@SteedTalker.com
Passionate about the work you love but have little time to develop a passive investment portfolio to secure your future? 
Want to live more abundantly in ALL areas of life? 
Schedule a FREE 30-minute strategy session.
-=-=-=-=-=-=-=-=-=-=-=-=-=-=Steed Talker  =-=-=-=-=-=-=-=-=-=-=-=-=-=-
Request to appear on our podcast.  
Learn how you can passively put your hard-earned money to work for you through multifamily syndication:  Steed Talker Capital
-=-=-=-=-=-=-=-=-=-=-=-=-=-=Steed Talker  =-=-=-=-=-=-=-=-=-=-=-=-=-=-
Don't miss any episodes, subscribe for free on your favorite podcast app.
I love hearing from you.  Send questions and comments to allen@steedtalker.com